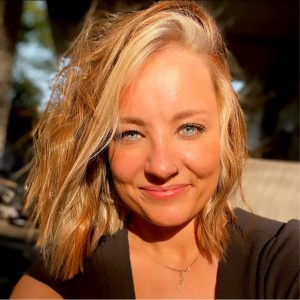 Hi, I'm Carly! I am a proud Bartian!  I live and work in Bartlesville, a not so small town in Oklahoma, and have lived in different states throughout my life. I graduated from nursing school in 2012 and became a licensed LPN, but my true passion lies in helping people relax and feel beautiful.
When I'm not at the spa, you can find me listening to music, exploring the great outdoors, playing bingo, or reading a thrilling mystery novel. I'm also a proud dog mom to my furry best friend.
As a skincare expert, I specialize in using Eminence products to give you the most nourishing and rejuvenating facials possible. Whether you need a full-body wax, lash extensions, brow tinting, or derma planing, I'm here to provide you with the ultimate spa experience.
My personal favorite service to offer is our head-to-toe full-body exfoliation, hydration, and facial treatment. It's the perfect way to indulge in some much-needed self-care and leave feeling completely refreshed and glowing.
Come visit me at the spa and let me take care of all your skincare needs. I can't wait to help you feel beautiful inside and out!